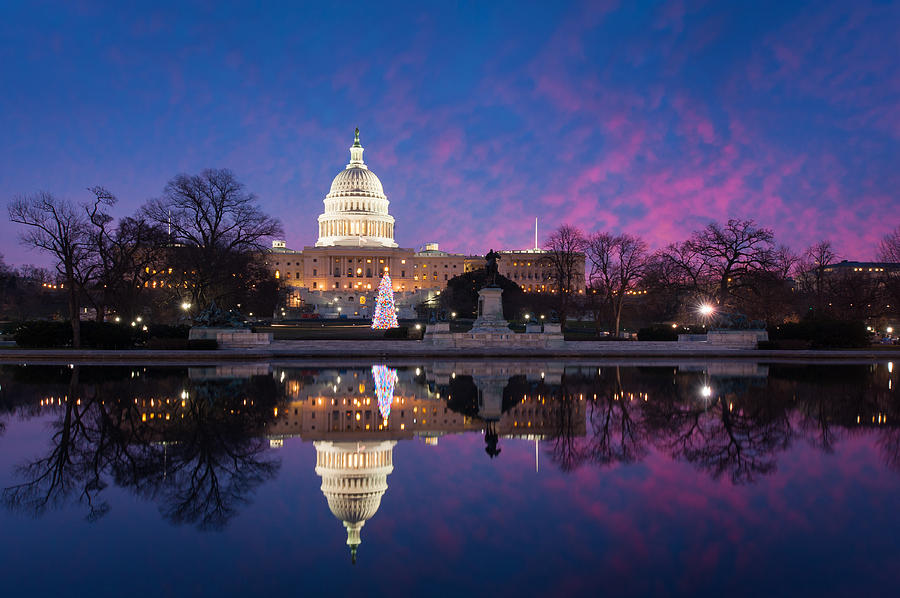 Congress was back in session today facing a packed agenda and limited time to get it all finished before the new Congress moves in come January. The
lengthy to-do list
includes renewing expired tax breaks for individuals and businesses, approving a defense policy measure that has passed every year for the last 50, keeping the government running into the new year, Obama's requests for money to combat IS, battle Ebola, and deal with an influx of unaccompanied Central American children crossing the U.S. border, renewing the government's terrorism risk insurance program, and extending the ban on state and federal taxes on access to the Internet. House and Senate appropriations committees are negotiation an over $1 trillion spending bill for the budget year that began on October 1.
The most important item on the agenda is funding the government. The current government funding is set to expire on December 11 with both Democrats and Republicans hoping to pass an omnibus measure tying together spending bills to fund the government through the end of the fiscal year. It is unclear what Republicans will do to satisfy conservatives angry over
Obama's decision
to shield millions of illegal immigrants from deportation. Currently, GOP leaders are discussing an idea that would pass a bill keeping all of the government funded through September 2015 except Homeland Security, which would only be extended through March. This would place immigration-related funding on a
separate timeline
. Democrats have already rejected this idea of splitting fundraising, telling republicans to take their anger out on other agenda items.
Although Congress has such a packed agenda, Congresswomen are finding time to inundate social media with ridiculous posts about their retirement. Michele Bachmann has taken to
Buzzfeed
to bid farewell to her job. She was an early adopter of social media and has used it aggressively during her time in office. Bachmann uses several social media platforms including Twitter and Instagram. In 2010, she attempted to
lift a ban
prohibiting Congress from interacting with constituents via Skype.
Even though Bachmann is retiring and the current session of Congress is a lame duck one, Congressmen and women should take the agenda seriously. She hasn't retired yet and should continue to focus on efforts to make this country better. American's often wonder why the United States continually loses respect around the world. Congress' lack of focus on important matters is one of those reasons.